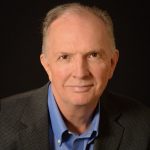 Michael Bodeen
Associate Broker
A little about me
I was born and raised in San Rafael, California, from the mid 50's to the early 70's. I had super parents who worked hard to provide 5 kids with a good Catholic education – despite my best attempts to overthrow the knuckle-cracking regime of Sister Mary Anselma. My dad worked as a self-employed butcher until his retirement at 65 and enjoyed many wonderful years until mom passed away in 1992.

Dad passed away in the fall of 2006 having lived a great and full life into his early 90's! In California, I attended college in Chico and Sacramento as a "Sosh" major, but like many of my contemporaries, I did not have a clue what I wanted to do when I grew up. Because of my age, I missed the Vietnam War and into my early 20's I had many typical youthful indiscretions.
Thankfully, that was a brief period of my life, and with greater thanks, not too much damage was sustained in those early and rebellious years. And by the way, those thanks are due to the answered prayers of faithful relatives who prayed for years that a wayward Michael would turn his life over to the Lord, and in January of 1982 that's what happened.
I lived in Sacramento, California in the mid 70's, and later moved to Truckee, California, which is near Lake
Tahoe and Reno, Nevada. Truckee's often labeled the "coldest spot in the nation." Why did I move there?
My father-in-law was a real estate broker in Donner Lake, California, and despite his cantankerous disposition, he seemed very successful in his real estate endeavors. I joined him in sales in July of 1976.
The Truckee and Lake Tahoe area was a wonderful place to raise a family, but a difficult and cold environment to live in, but we did so for 18 years. In 1994, my wife, Karen, and I visited Scottsdale at a friend's request, and within 8 months, our family of 5 had relocated to "the valley" – or is it a desert? Whatever it is, it's warm. At any rate, 24 years have gone by since we made the break from the late great state of confusion, uh, California, and it's turned out to be a great move.
As for hobbies, I enjoy family, friends and travel. My kids Robert, Kendra, and Jonathan are now 40,
34, and 31 respectively. I recently became "gramps" for the 4th time as well. It's a nice time of life. Karen remains as lovely on the inside and outside as the day we were married. We continue to wonderfully grow together as the years advance. As an ordained Christian Chaplain, I volunteer Preaching at Florence Prison with Along Side Ministry. The ministry helps make the formerly incarcerated able to function, even thrive, on "the outside."
Should you choose to have me represent you in the sale or purchase of your home, you'll be receiving my 40+ years of real estate knowledge, counsel, and experience (including negotiation experience).
Beyond the transaction, I'm always available to you, should you ever need my real estate advice.
My clients are awesome
"We knew in the first 10 minutes that Mike was the person that was going to help us fulfill our needs
…
. We were looking for a Condo for a family member with limited purchasing knowledge, but quite a few constraints. We contacted by met Mike via Zillow on a Friday night, and met him early the next morning. He immediately informed us on significant purchasing differences between Condos and Houses. He took us to 4 properties that day without advance notice, each viewing demonstrating more of his expertise. He knew our location pool, and he helped us quickly zero in on the Condo that met all of our needs. He assisted us with HOA research, and negotiating with the Seller and their Agent over the course of 2 weeks. We are very happy with the price, the warranty, his business relationship with qualified inspector, his capability to have the seller fix multiple items from the inspection, scheduling the closing date that met our tight timeline, and he made it all happen on time. Mike thought of things we never would have, and kept in close contact daily (and when necessary, multiple times per day)."
"Hire Mike Bodeen if and only if you want a realtor who will, in fact, not just in theory, put your i
…
nterests above his. Mike Bodeen did everything except hog tie me one night to keep me from putting an offer in on a house that he knew did not meet our needs. I was in a panic because we had already sold the house we were living in, and the deal for the house we had thought we had bought had fallen through because of a disastrous inspection. Mike was polite and professional, but he was also determined not to let his client make such an awful mistake. We ended up moving twice, not perfect, perhaps, but far, far better than getting into a house that would have been for us a disaster. "I put my clients first". Easy enough to say. Hard to do, especially when a commission check of several thousand dollars is sitting right in front of you. Mike Bodeen doesn't just talk the talk. He walks the walk."
"Mike is a consummate professional. He helped us get our home ready to sell, did an outstanding job w
…
ith the listing, and skillfully navigated through the negotiation and contracting process. Our home sold in less than three days above the price we were expecting. He also helped us find and purchase a great new home that met all of our needs. It was a great experience overall. I highly recommend enlisting Mike's services for your real estate needs!"
"I sold my house at a better price than I thought I would. Mike Bodeen walked me through the entire p
…
rocess, explaining the steps and answering every question that I had. I had limited funds, and he understood that, so his recommendations for improvements to make before putting the house on the market were low cost solutions or DIY. I hired a housecleaning and carpet cleaning service, a handyman for drywall and smaller repairs, and a painting service for the interior. I got a full price offer about two weeks after putting the house on the market! I have a lot of confidence in Mike Bodeen and will definitely hire him again. I highly recommend him to anyone that needs a real estate agent who is honest, understanding, and knowledgeable. Thank you, Mike, for going above and beyond my expectations!"
"This man right here folks... is a genius. He brought his A-game from start to finish getting us exac
…
tly what we wanted for far less than we expected to pay. A master negotiator with intimate knowledge of the art of dealing through these complicated transactions. He worked with our lender and owned the process from a to z"
"Jonathon was fabulous to work with. He offered advice at the right times, and knew when to hold back
…
and give us space to not overwhelm. He was extremely knowledgeable, and helpful especially in regards to the inspection process. I would recommend him hands down to anyone needing a realtor!"
"Jonathan went out of his way to make me feel as though I was his only client. Anytime I had a questi
…
on or concern Jonathan responded immediately and put my fears to rest."
"I had a great experience with Jonathan as my realtor. He is very knowledgeable, upfront and easy to
…
talk to. He really works hard to make sure all your needs are met. He didn't disappear when my offer was accepted; he was there every step of the way contacting the people I needed and he made the buying experience, which can be overwhelming for a first time buyer, seem very easy. I would recommend Jonathan to anyone!"
"Jonathon helped us sell our home and buy a new one. He did a fabulous job. He was knowledgeable, ver
…
y responsive and I always felt he had our interests as his highest priority. We were selling a home where I had lived for 35 years and emotions ran high at times. Jonathon was always calm, understanding, professional and got us back on track. We ended up seeing a large amount of homes before my husband and I agreed upon one. Jonathon had great patience. I highly recommend him as a professional with high integrity."