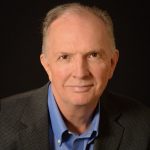 Michael Bodeen
Associate Broker
A little about me
I was born and raised in San Rafael, California, from the mid 50's to the early 70's. I had super parents who worked hard to provide 5 kids with a good Catholic education – despite my best attempts to overthrow the knuckle-cracking regime of Sister Mary Anselma. My dad worked as a self-employed butcher until his retirement at 65 and enjoyed many wonderful years until mom passed away in 1992.

Dad passed away in the fall of 2006 having lived a great and full life into his early 90's! In California, I attended college in Chico and Sacramento as a "Sosh" major, but like many of my contemporaries, I did not have a clue what I wanted to do when I grew up. Because of my age, I missed the Vietnam War and into my early 20's I had many typical youthful indiscretions.
Thankfully, that was a brief period of my life, and with greater thanks, not too much damage was sustained in those early and rebellious years. And by the way, those thanks are due to the answered prayers of faithful relatives who prayed for years that a wayward Michael would turn his life over to the Lord, and in January of 1982 that's what happened.
I lived in Sacramento, California in the mid 70's, and later moved to Truckee, California, which is near Lake
Tahoe and Reno, Nevada. Truckee's often labeled the "coldest spot in the nation." Why did I move there?
My father-in-law was a real estate broker in Donner Lake, California, and despite his cantankerous disposition, he seemed very successful in his real estate endeavors. I joined him in sales in July of 1976.
The Truckee and Lake Tahoe area was a wonderful place to raise a family, but a difficult and cold environment to live in, but we did so for 18 years. In 1994, my wife, Karen, and I visited Scottsdale at a friend's request, and within 8 months, our family of 5 had relocated to "the valley" – or is it a desert? Whatever it is, it's warm. At any rate, 24 years have gone by since we made the break from the late great state of confusion, uh, California, and it's turned out to be a great move.
As for hobbies, I enjoy family, friends and travel. My kids Robert, Kendra, and Jonathan are now 40,
34, and 31 respectively. I recently became "gramps" for the 4th time as well. It's a nice time of life. Karen remains as lovely on the inside and outside as the day we were married. We continue to wonderfully grow together as the years advance. As an ordained Christian Chaplain, I volunteer Preaching at Florence Prison with Along Side Ministry. The ministry helps make the formerly incarcerated able to function, even thrive, on "the outside."
Should you choose to have me represent you in the sale or purchase of your home, you'll be receiving my 40+ years of real estate knowledge, counsel, and experience (including negotiation experience).
Beyond the transaction, I'm always available to you, should you ever need my real estate advice.